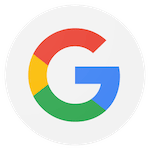 Re-opening Reviews - May 2021
My son has come all the way through this training programme and had achieved a brown belt in martial arts before covid struck. He grew in confidence and strength and self composure during his time at TMA. Thoroughly recommend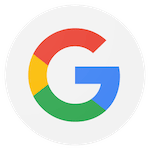 Re-opening Reviews - May 2021
Ove Teign - Adult Student - 5 Star Google Review
Amazing club. I'm so proud to be a part of this, For me it has been a change of lifestyle , meaning I need to get my hours in the dojo/zoom/outdoors etc. I feel completely good and satisfied after a hard workout and I see and feel the results. We are a great bunch of individuals that have a great time working out together. i have made a lot of friends and really feel i belong at TMA. Teachers are amazing, friendly and everyone is welcome. Why don't you start today?? You're in for an experience of a lifetime.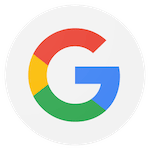 Re-opening Reviews - May 2021
My children have been going to TMA for years, and really enjoy it. The instructors are very friendly and approachable, and they do their best to make each session both challenging, and fun. I would highly recommend Tring Martial Arts Academy.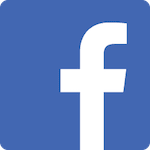 Re-opening Reviews - May 2021
Tracy Orchard - Child Student - 5 Star Facebook Review
My 10 year old daughter has been attending TMA since 2017 and continues to be engaged and committed to her training due to the ethos of the team at the academy. She thoroughly enjoys the classes and is learning invaluable skills of self defence taught by experienced and engaging instructors. The academy quickly set up a digital dojo during lockdowns to ensure there was no disruption to training and put in place covid secure measures when it was possible to return to the physical dojo. The academy is well run by the team and communication with parents is excellent.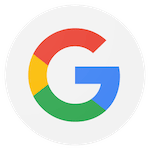 Re-opening Reviews - May 2021
V Cook
-

Child Student

- 5 Star Google Review
My Son who is 7 has been attending classes for about 8 months. He loves earning his tags in between belts which help to keep him focussed and has recently received his yellow belt. He really enjoys the classes which are engaging, professional, well taught and fun. He is very glad to be back in Dojo, but he enjoyed his weekly zoom classes with Chris too. I was amazed at how quickly his kicks and punches improved and how high he can kick now compared to when he started. He enjoys the boxing as well. He suffers from a hearing loss disability so learning Marshall Arts in a non-contact class is perfect for him. The staff are very helpful and professional and there are multiple ways to book classes. I highly recommend Tring Martial Arts.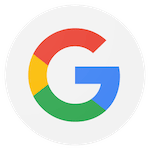 Re-opening Reviews - May 2021
Lee James
-

Teen Student

- 5 Star Google Review
Our son has excelled at Tring Martial Arts not just physically but also in his confidence, his personality and he has made great friends. He loves training and seeing that his hardwork pays off. Thanks Tring Martial Arts Team!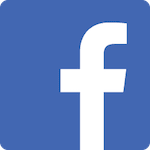 Re-opening Reviews - May 2021
Jim Lawler - 5 Star Facebook Review
They are a great team, it is also a caring community. They continually motivate you to be the best that you can be.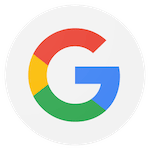 Re-opening Reviews - May 2021
TMA are very professional, the Sensei is fantastic. My son really loves going. I highly recommend them.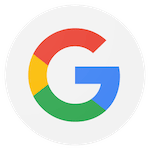 Re-opening Reviews - May 2021
My 8yr old son comes to these classes and loves them. Brilliant for building confidence and strength.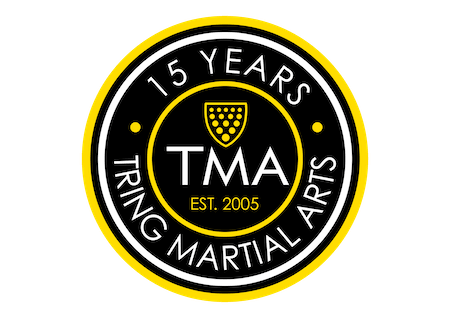 Online Classes during COVID 19
Lockdown Online Classes Review - 5 Stars - Scott Rattue
Amazing commitment to both kickboxing and personal development. First rate instructors. Exceptional sensitivity to individual needs. Thank you for providing encouragement and structure in these difficult times.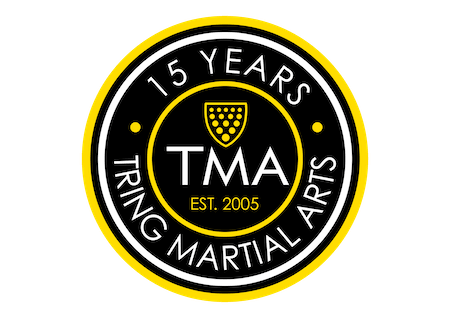 Online Classes During COVID 19
Lockdown Online Classes Review - 5 Stars - Fergus Parkinson
Presenting the students with their belts in a socially distanced way on the doorstep was fantastic - you really went above and beyond and made a big difference during lockdown. Thank you.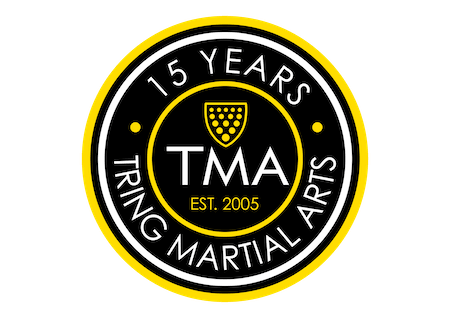 Online Classes During COVID 19
Lockdown Online Classes Review - Adam Kennedy
Club really goes above and beyond, especially in the current crisis.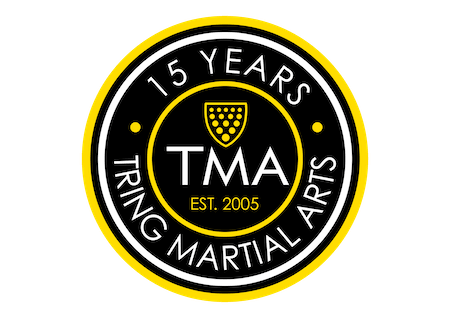 Online Classes During COVID 19
Lockdown Online Class Review - 5 Stars - Mrs Singh
Commitment to classes during lockdown, with grading to keep kids engaged and achieving, good communication with parents.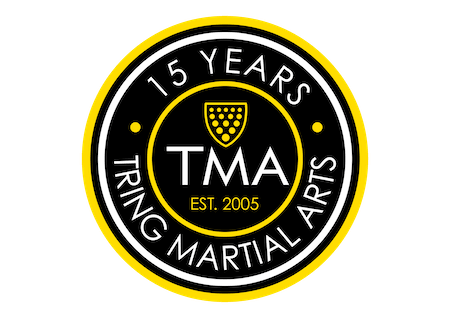 Online Classes During COVID 19
Lockdown Online Classes Review - 5 Stars - Kat Lewis
The instructors are fantastic, even over the virtual classes at the moment. Would definitely recommend TMA to anyone looking to learn martial arts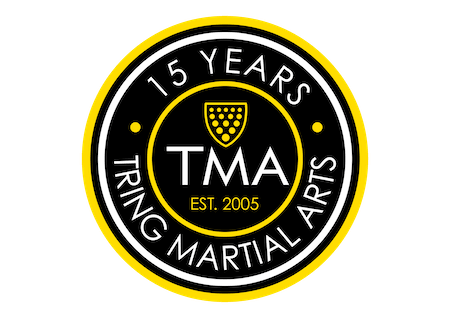 Online Classes During COVID 19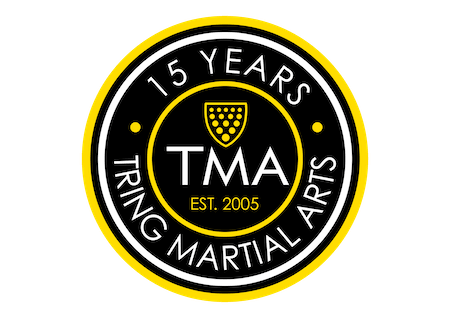 Online Classes During COVID 19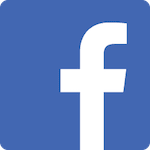 The ethos of the Academy has certainly rubbed off on Benji and I hope that your continued support and development of each individual continues. Well done for creating such a high calibre school in the heart of our community.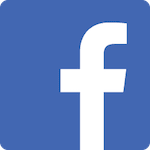 Returned to Martial Arts after many years absence. Found everyone to be really friendly, helpful and very professional. Delighted to be getting back in the zone in such a great environment. I highly recommend Tring Martial Arts Academy to anyone looking to get fitter, learn self defence and improve mental discipline skills.😀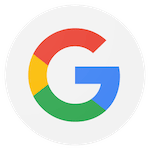 Awesome place, Chris is a fantastic coach and leader, and the atmosphere and ethos are spot on.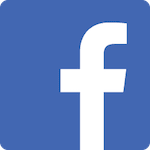 This is great place to train in martial arts. Friendly staff and instructors, the building is purpose built for the art. The is floor is covered in soft matting also there is somewhere to put shoes and coats and other belongings. There is car park next door and only a minute away .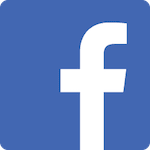 My daughter wanted to do Martial Arts. I researched it and TMA seemed the most professional. My first point of contact was Paula who was very interested in how they could help my daughter as an individual. My daughter is very shy and so found it hard to join in on her first lesson but Paula was brilliant and worked with her 1:1 until she was okay.
The instructor is a real sweetie - the kids love him. I like that TMA offers the whole package; a purpose build luxury dojo, excellent personable staff, the whole etiquette and philosophy, as well as the technical and practical skill.
The classes are fun and you can really see the progress and confidence improving with each session. So far TMA has totally exceeded my expectations. I'm so glad we found them. Would highly recommend.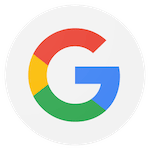 Just completed my first visit which involved back to back sessions of Freestyle Martial Arts and Krav Maga and felt compelled to write a review.
Fantastic facilities and equipment, patient and friendly instructors, all the members I spoke with were approachable and helpful. If you are concerned it might be too intimidating to try a session then you shouldn't worry as this is the perfect club for you, all abilities are welcomed.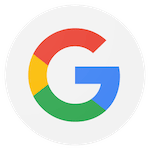 Such a friendly and professional team. Great atmosphere and everyone is so welcoming. My daughter loves her sessions here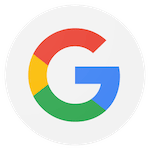 TMA has had an incredibly positive impact on our son. We are very appreciative of everything that TMA has done to increase his fitness and confidence and hope that he maintains his enthusiasm for many years to come.
With an emphasis on personal and social development, not just physical skills, TMA is an extremely supportive, family-friendly environment for people of all ages and abilities. I have recommended TMA to others and cannot praise it highly enough.














































Anne-Marie Henry (mother of 3 students who train at TMA)
My children love TMA. Luca has just been awarded his black belt after five years of training - he has improved his confidence as well as his strength and he has shown true commitment. Sophie is about to start her black belt training and I have every confidence she will attain it. The team at TMA are amazing and I can't recommend them highly enough. Thanks guys.
Since writing this review both Luca and Sophie are training for their next black belt :)
Andrew Graham (adult student)

2 sessions into my trial and I signed up. This club is very friendly and professional.It's not intimidating in the slightest and I would recommend it to anyone who wants to get into martial arts!
Tanya Gaze (Mother of 5 yr old student)
My 5 year old started at TMA about a year ago. The classes have been fantastic for his confidence, co-ordination and discipline. I would highly recommend!
Bryn Henry (adult student)
2 years I've been a member & my transformation has surprised me, I find I can do exercises now that a couple of years ago I would have said 'not at my age' & 'not with my back'. If you think you can't, you try this & see how wrong you can be!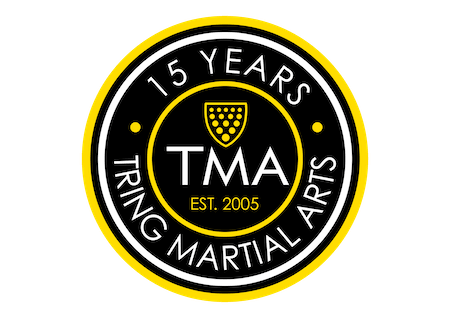 Eloise Clarke (TMA Fitness, Adult)
Just come back from the morning fitness class which was free for 'Mother's month in March'. Chris was really motivating and made the class challenging but fun. I'll be back next week!
Jenny Chapman - (Adult student, Krav Maga)
I have been a Krav Maga student at TMA for over a year now and absolutely love it. My confidence has improved, not just in class but generally, my fitness levels have increased and I've learnt some great martial arts techniques. I've also met a lovely bunch people that make training fun. The support from all the staff is amazing and the new school premises is state of the art and clinically clean with plenty of parking. I would highly recommend TMA to anyone looking to join a martial arts school.
Zoe Williams (Teen Student)
Very professional but also very welcoming and a great teacher i would highly recommend Tring Martial Arts
Caroline Walker - (adult student)
I am really impressed by both the facilities and philosophy at Tring Martial Arts. The team's passion about martial arts, and its ability to change lives, is really inspiring!
Emma Boyle - (Mother of Kids Martial Arts Student)

My son had his trial today he absolutely loved it. Friendly atmosphere, lovely staff, very welcoming. They handled his special needs perfectly and were very encouraging. Will defiantly be returning and highly recommend to anyone.
Philip Hutchinson - Adult Student
Made a big and positive change to my mental and physical wellbeing! You're never too old to push yourself !
Micky Calcott - (Adult Krav Maga Student)
I have been a Krav Maga student at Tring Martial Arts for the past 6 months and my skill level has increased greatly over that time. Great teaching methods and great facilities as well.
Claire Gee (School Owner from Wales visiting TMA)
I have spent the last 2 days at the academy, after travelling up from Wales to meet with the owner. The reception we received upon arrival was fantastic, given the students and instructors had no knowledge of us coming. I was so pleased to find such a friendly, clean professionally ran and looking academy, we got to watch some classes which were amazing, and the interaction between instructor and student was admirable. We have come away with some amazing knowledge and help towards growing our own academy. Was nice to be in an environment willing to go the extra mile without anything being to much.
Jason Gill (Birthday Party Review)

Tring Martial arts did a fantastic job hosting my daughters birthday party. Around 20 children were engaged from start to finish. A great introduction to Martial Arts for those who haven't tried it before. The icing on the cake was the cutting of the birthday cake with a ceremonial sword.And they clean up too. Perfect.
Libby McKerrow (Mother of Teen Student)
The ethos of the Academy has certainly rubbed off on Benji and I hope that your continued support and development of each individual continues. Well done for creating such a high calibre school in the heart of our community.
It is a great place to train. The team are all welcoming, very friendly, helpful and of course very professional! I enjoy every minute.
Meredith Hepner-Chapman (mother of teen student)
My son started Krav Maga after seeing it at an open evening. He loves the Bond / Bourne style and has benefited from the discipline and independence. The new studios are beautiful and TMA work closely with parents ensuring good behaviour is exhibited at home and school not just at the academy.
Mohammed Ince (Visiting Kung Fu Sifu from Germany)
the best address to learn martial arts
great people and great master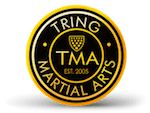 Highly trained instructors who know how to bring out the best in you. This is an award-winning school that will make you feel welcome. Improve your fitness and earn how to defend yourself.
Carol Noxon - Tai Chi Student
I am new to Tai Chi, a total beginner, and have had 8 lessons so far taught at TMA. Catherine has been absolutely brilliant. She is very calm and patient no matter what stage of Tai chi you are at. I have just enrolled for another 10 weeks and hope my enjoyment of Tai chi continues as it has done so far.
Bry Evans (Adult Student)
Just had my first beginner Adults class and i REALLY ENJOYED it. I thought i'd never be able to get into Martial Arts as I had never even tried it when younger. But the friendly staff and fellow students were really encouraging. I look forward to the next session!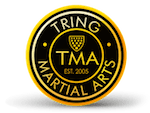 TMA has a holistic approach to their student training, whether it's for adults or kids. It's not just about getting the technique right, it's about improving self-confidence, composure, self-discipline and of course the fitness comes with it.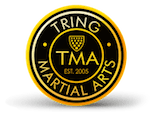 Am loving the kickboxing and Krav Maga lessons. Very well
organised
and very professional but friendly and helpful staff. It's also fun and a bit addictive.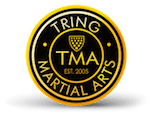 Alex Hart's Kaizen Martial Arts
As a fellow Martial Arts School owner I admire the school professionalism, quality of teaching and reputation in the Uk. The staff is friendly and happy to help you meet your goals. You do not have to be fit to join and at this school, there is a class for everyone.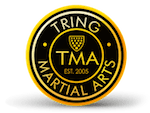 Love the academy teaches skills, respect
and
strength at
a your
age. Great ideals!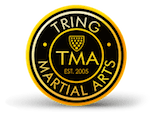 TESTIMONIAL from one of our junior instructors
In my training at TMA I want to develop my strength and fitness. As an instructor I would want to inspire young students and pass on my knowledge of Kickboxing. I joined TMA so that I could improve my confidence and know how to defend myself. If I was to recommend (which i have already done) then I would say kickboxing is a great way to boost confidence and physical strengths and learn how to defend yourself. TMA are very welcoming and make you feel comfortable and part of a team.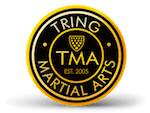 The Club has a welcoming and friendly atmosphere. Teaching is excellent and all comments given to the students are positive and encouraging.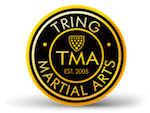 A high standard of instruction, training sessions that keep you coming back for more, a feeling of achievement from training and grading, friendly and inclusive environment, a timetable with classes to suit all........what are you waiting for?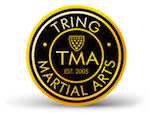 After our first visit to Tring Martial Arts Centre, we would highly recommend this school. It is the best in the area and you feel welcome and enthusiastic about going back!