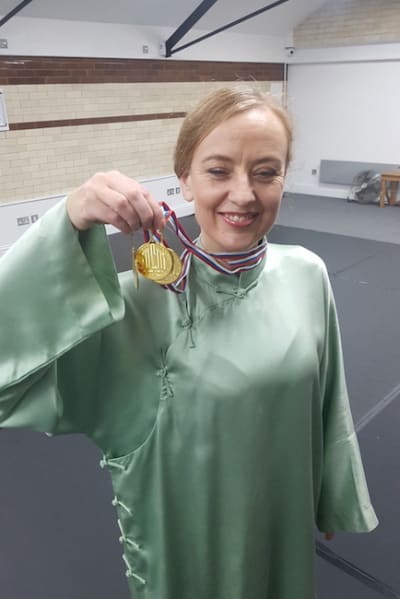 Catherine Birkinhead
Catherine has trained in Tai Chi Chuan for over fifteen years with experience in Yang Style and in more recent years Wudang style.
Her Lineage is through Sifu Dan Docherty and Cheng Tin Hung, which is closely related to the Wu style. She has been a Tai Chi Instructor in the Herts, Bucks & Beds area for the last 5 - 6 years. Recent accomplishments include 5 times silver medallist at 2015 Tai Chi European Championships and British Champion at 2014 British Open Tai Chi Championships as well as experience of Competition Judging.
Catherine enjoys sharing her passion and knowledge of Tai Chi with all ages, all abilities and is looking forward to this new opportunity to join the team and bring her Tai Chi experience to Tring Martial Arts Academy.