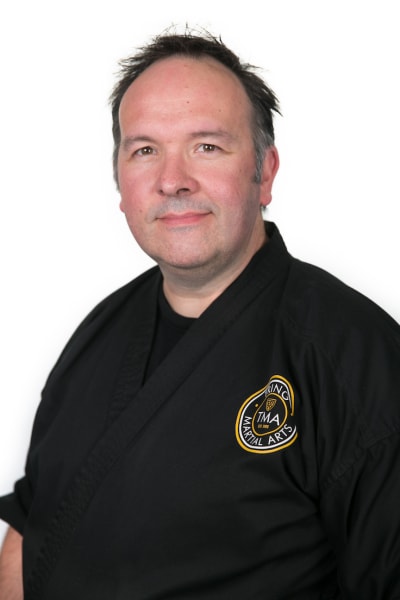 Shihan Christopher Allen
Welcome to Tring Martial Arts Black Belt Academy, I am the owner and chief instructor. Thank you for taking the time to read more about me and my staff.

I started Martial Arts when I was 9 years old, I was being extensively bullied and picked on at school and my parents were fed up with me coming back with bruises and black eyes, I wasn't defending myself and was really shy. Martial Arts changed my life, and back in 2005 upon achieving my 1st Black Belt I decided to set up Tring Martial Arts Academy so that I could try to help children and adults to grow in confidence.
Tring Martial Arts Academy teaches Martial Arts, Fitness and Self Defence in Tring, Hertfordshire.

Now in our Brand New Premises on the Silk Mill Business Park we hold classes 7 days a week and our talented team of full-time professional martial arts instructors have been widely recognised both nationally and internationally as experts in our field.

Tring Martial Arts Academy was established in July 2005 by our Chief Instructor Christopher Allen. Our reputation for being a Black Belt Martial Arts school has grown year on year. Being a Black Belt is more than just learning to punch and kick, it is a way of life with a highly valuable set of life skills such as Respect, Discipline, Self Confidence and Humility interwoven into our training.

We are a professional martial arts Academy dedicated to teaching Black Belt excellence to all our students. Our full time center is the ideal place to start or continue your martial art training.

Our premises includes 2 fully matted dojos (training halls) and enough striking equipment and other apparatus to train up to 20 students in each class.
Shihan is an official title and means "Head Master"
Black Belt 5th Dan (Next Test 2024)
Chief Instructor & Owner
First Aid Certified
CRB/DBS Clearance
Over 30+ years experience in Martial Arts
Insured