Blend The Best Disciplines Into One With Our Adult Martial Arts Training
Using a customised blend of Martial Arts including Karate, Wing Chun Kung Fu, Boxing and weapons training, you'll learn to protect yourself using kicks, punches, blocks, throws, holds, and chokes in our Adult Martial Arts Classes
At Tring Martial Arts, we equip our Adult Martial Arts students with a wide variety of traditional and modern-day Martial arts and self defence skills!
Our Adult Martial Arts programme focuses on overpowering opponents with wisdom, wit, and leverage. At Tring Martial Arts you will train in a safe, friendly environment practising with "partners" rather than "opponents." We are not a fight club; we are a family martial arts and fitness centre, so whilst you can compete if you want to, it is not a requirement of our training.
Learn more or get started today!
Why Is Our Adult Martial Arts Programme Right For You?
Through regular practice, our Adult Martial Arts Classes help you gain control of your body and begin executing techniques with greater confidence. If you feel even the slightest bit insecure while walking or driving home late at night then take this opportunity to learn to defend yourself while reaching your fitness goals!
We'll help you:
Develop long-lasting habits of physical activity
Build lean muscles across your entire body
Improve your heart health in no time
Experience Better Empowerment Through Better Personal Fitness
Freestyle Martial Arts is a term used at Tring Martial Arts to describe our unique and fun Blended Curriculum. "Freestyle" in this context simply means that we have sought to take the most effective techniques, attitudes and training routines from a variety of martial arts sources to combine into our high-energy system.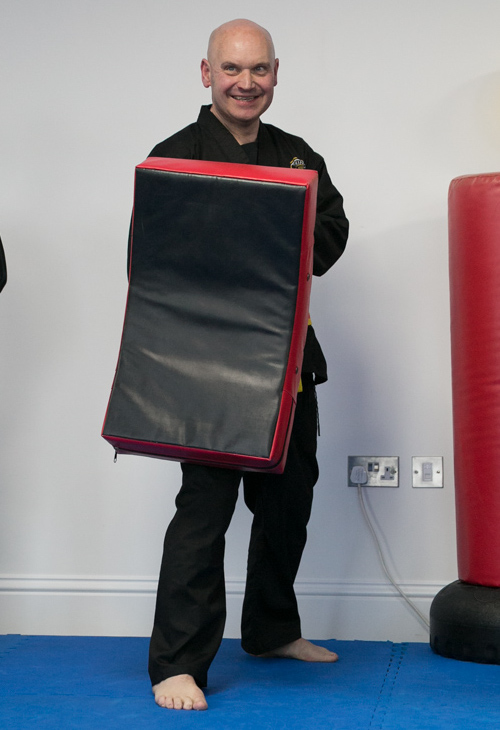 What you will Learn Through our Karate & Martial Arts Training At our Tring Martial Arts Academy we help you develop:
Lightning-fast self defence reflexes
Self defence skills suitable for every possible situation
An almost psychic talent for identifying potential threats
Incredible power striking techniques
At the same time, we can help our members shape up and achieve better fitness thanks to action-packed workouts which can help burn up to 800 calories per session.
Ready To Get Started? Take On The Best Adult Martial Arts Classes In Tring Today!
Are you ready to experience better personal physical fitness through first class self defence training?
If so, make sure to enroll in one of our Adult Martial Arts courses at Tring Martial Arts today! Just fill out the short form on your screen to get started!
And don't forget: please don't hesitate to get in touch with us directly for more information.