Get Fit and Toned with Ultraboxx Fitness Kickboxing classes

UltraFit Tring's UltraBoxx program is based on a Championship Boxing Match consisting of 12 x 3 minute rounds with a good warm up and cool down / stretch.
That's 40 minutes of non-stop movement to melt away fat and give you the shredded body you've been dreaming of!
Just fill out the short form on your screen to get started today!
What Can You Expect From UltraBoxx?
Imagine never dreading a workout again. No more endless miles on the treadmill or waiting for your turn at the squat rack. Life's too short for boring workouts!
Each Themed Bout is accompanied by a killer soundtrack to keep your energy high and as every Bout is NON-CONTACT you know it will be 100% effective and safe!
Train your "Eye of the Tiger" with our Rocky-themed workout with accompanying soundtrack or channel your inner "Jean Claude Van Dam-me" with our explosive Kickboxing workout.
And with a new workout every 2 weeks, there are always new and exciting challenges!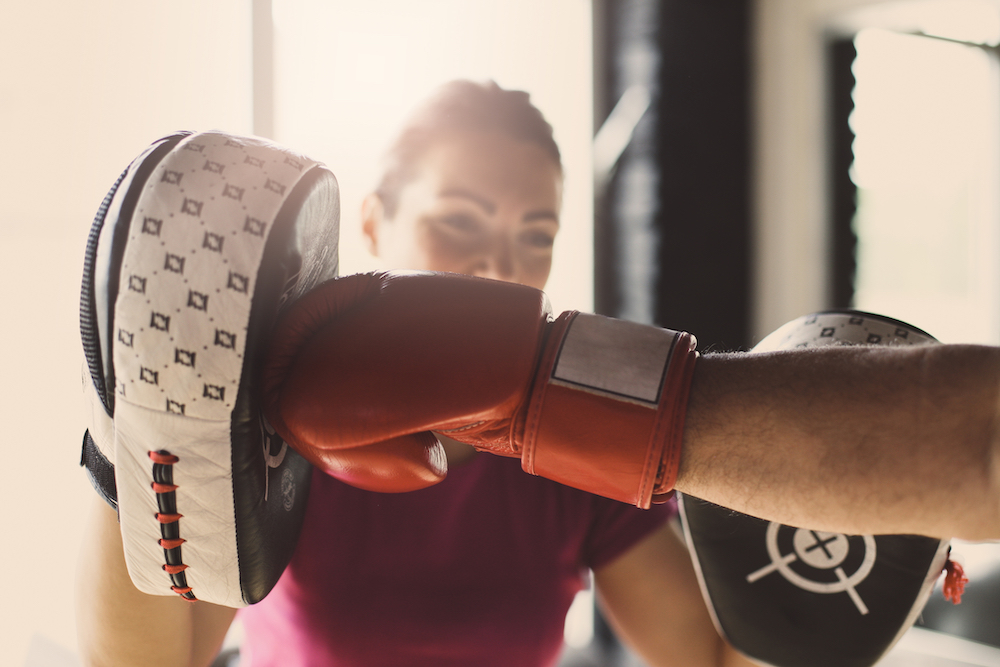 Our Fitness Kickboxing is Helping Tring See Results Like Never Before

Fitness kickboxing is perfect for men and women of all ages and abilities. If you want to work out and have fun, there's a spot for you!
Our UltraBoxx program allows you to:
Burn Fat FAST

Relieve Stress

Build Lean, Toned Muscle

Learn Valuable Self-Defence Techniques

Develop Confidence

It's the intense combination of fitness drills, boxing, kickboxing, skipping and core fitness that really helps our members achieve their fitness goals.
12 Group Classes!
Our Fitness Starter Programme includes:
Includes – 12 Group Classes (3 Per Week) – mix and match UltraFit Group Fitness or UltraBoxx Fitness Kickboxing
Personal 1-1 Fitness Review and Body Composition Analysis
Free UltraFit T-shirt worth £22
Regular Fitness Testing and Optional Weigh In
Amazing Social Events
Ongoing Support via WhatsApp and Facebook Groups
£69 for 4 weeks, RRP £89
What Are You Waiting For? Get Started in Tring Today!
If you're looking for a great way to challenge yourself and help them get the very most out of your workout, come see us today at UltraFit Tring.
Our UltraBoxx program is perfect for anyone looking to get in shape while having a blast. Just fill out the short form on your screen to learn more!